When we watch a super hero movie we feel that if we have
Powers like them So, we do anything that we want. Although we have not power like that, but we can do that things in game. That's why we make this post.
Lego Marvel Super Heroes 2-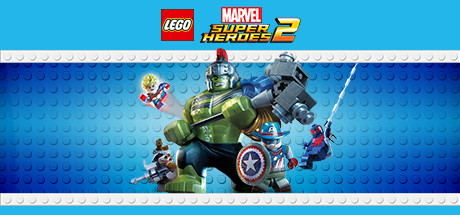 Lego Marvel Super Heroes 2 is an action-adventure game played from a third-person perspective. The game features a similar gameplay to its predecessors and other Lego video games, alternating between various action-adventure sequences and puzzle-solving scenarios. The ability to manipulate time is allowed to players directly from the new open world of Chronopolis, which is a myriad of 17 different Marvel locations (consisting of a variation of Ancient Egypt, an apocalyptic Asgard, Attilan, Hala, the Hydra Empire, K'un-L'un, Knowhere, Lemuria, Man-Thing's Swamp, Manhattan, an alternate version of Medieval England, a Marvel Noir version of New York City, Nueva York, an variation of the Old West, Sakaar, Wakanda, and Xandar) linked through time and space and surrounding Kang the Conqueror's Citadel. The game also introduces a new four-player competitive Super Hero battle mode, allowing players to fight each other cooperatively in battle arenas.
Marvel: Ultimate Alliance-
Players can select teams of four from a range of more than twenty-two playable characters (although some characters are not initially available and need to be unlocked), allowing them to create their own superhero teams or recreate famous teams from the publications. Bonuses are also available if forming certain groups (e.g. the Avengers, Defenders, Fantastic Four, Marvel Knights, X-Men). The game also has alternative endings, dictated by the number of optional missions the player completes. Also included are trivia, artwork, and "simulator discs", which unlock non-story related missions for characters.
(
Also see
Best Marvel games For Android
)
The Amazing Spider-Man 2-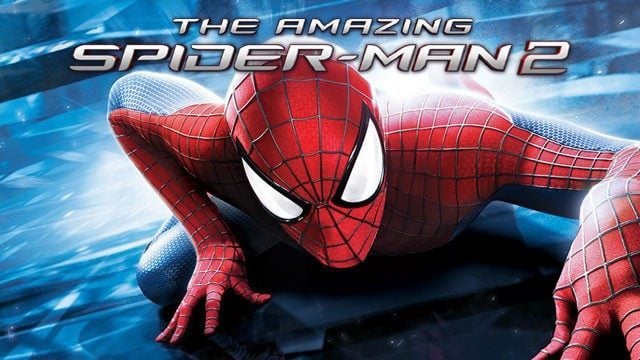 The Amazing Spider-Man 2 is an action-adventure video game based on the Marvel Comics character Spider-Man, and is the sequel to 2012's The Amazing Spider-Man.Morality is used in a system known as "Hero or Menace", where players will be rewarded for stopping crimes or punished for not consistently doing so or not responding. If the player responds to crimes and successfully stops them, their hero rating will go up, failing to do so will result in Spider Man's rating to decrease. The player is able to upgrade Spider-Man's web shooters. During certain sections of the game, the player can control Spider-Man's alter ego Peter Parker and walk around doing detective work.Players have access to Peter Parker's home, and his room allows players to replay previous missions from the main storyline, purchase upgrades and equip the various costumes available. Audio logs of many characters can be collected from around the city. Players can use the Metro to go back to Peter Parker's home. Additionally, new enemy types have been introduced. Armored guards can be taken down either with a stealth attack or by the Ionic Web upgrade, which allows players to break down armor, thus leaving the guard vulnerable to damage.
X-Men Origins: Wolverine-
X-Men Origins takes influences from games such as God of War and Devil May Cry with a third person perspective. The Uncaged Edition also features a large amount of blood and gore. Enemies can be dismembered in several ways in addition to the graphic display of Wolverine's healing factor.Combat relies on three options - light attacks, heavy attacks, and grabs. Another form of attack is the lunge, which allows Wolverine to quickly close the distance to an enemy. Wolverine can also use the environment to his advantage, such as by impaling foes on spikes. During combat, Wolverine's rage meter builds up, and when full allows him to use more devastating attacks, like the claw spin and a berserker mode, which increases Wolverine's claw strength until his Rage Meter empties. Experience (XP) is collected from defeating enemies, destroying elements and accumulating collectibles. The XP is used to level up, and each new level results in gaining skill points, which are used to purchase upgrades.
Marvel: Ultimate Alliance 2-
Marvel: Ultimate Alliance 2 borrows much of its gameplay from its predecessor. The game allows players to select a team of four given characters from a larger pool of heroes and villains; team members are interchangeable and may be swapped during gameplay. General gameplay mechanics are similar to those of the X-Men Legends series. The game is played from an isometric dungeon crawl perspective, supporting up to four players simultaneously. The Vicarious Visions version on PlayStation 3, PlayStation 4, Xbox 360, Xbox One and PC consoles of the game also feature online play via the PlayStation Network, Xbox Live, and Windows Live/Steam respectively.The power system also has been improved, allowing two characters to combine powers, yielding a new attack, known as a "fusion Each playable character in the game has a unique fusion with every other playable character in the game. An example is Captain America using his shield to reflect Storm's lightning bolts. Players have the ability to level up characters and earn new abilities and powers. The Vicarious Visions version on PS3, 360, PS4, Xbox One and PC consoles feature an updated character progression system, with each character having four core powers that evolve as the character levels up. The n-space version on Nintendo DS, Nintendo Wii, PlayStation 2, and PlayStation Portable consoles of the game resemble the character progression system found in the original Marvel: Ultimate Alliance and original X-Men Legends, except the power set numbers are different, whereas Nintendo DS version's power set number is toned down to 4 powers limited like in original X-Men Legends.
Deadpool-
Deadpool is an antihero action comedy beat 'em up video game based on the Marvel Comics character of the same name.
Deadpool is an action beat 'em up video game, with new combos becoming available to Deadpool as he progresses. The game, which is rated "mature", frequently breaks the fourth wall by having Deadpool verbally interact with the player based on their skill and progress.By default, Deadpool is armed with both guns and swords, but he also has access to giant hammers, plasma guns, and a range of other alternatives.
Batman: Arkham Knight-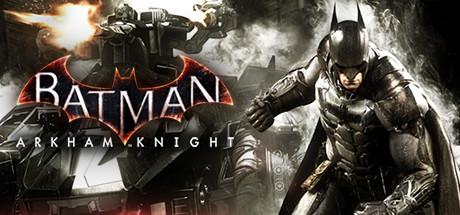 Batman: Arkham Knight is an action-adventure game set within an open world Gotham City, which can be explored freely by the player from the beginning of the game, allowing them to travel seamlessly anywhere within its boundaries. Many of the gadgets and the gameplay elements from the previous Arkham games return, including the grapnel gun, line launcher, batarangs, the countering system, Detective Vision, and the Remote Hacking Device. The Disruptor receives upgrades from previous games, becoming a rifle that can be used to disable or detonate enemy weapons and drone turrets, boobytrap weapon crates to shock enemies who attempt to arm themselves, and tag vehicles for Batman to track. The remote controlled batarang is similarly upgraded to include a scanner that can be thrown out to gain information on the surrounding area. New gadgets include the Voice Synthesizer, which can be used to imitate other characters' voices such as Harley Quinn and the Arkham Knight to direct thugs into traps.
Batman: Arkham Origins-
Arkham Origins is an open world action-adventure game incorporating stealth game tactics. Batman can use his cape to glide around Gotham City and the grapnel gun's retracting rope to attach to hard-to-reach ledges and extend his flight. Some gadgets from previous Arkham games are present at the start of Arkham Origins, while others become available during play. Returning gadgets include the Cryptographic Sequencer, used to hack security consoles; the Batclaw, used for hooking onto surfaces; the Batarang, a throwing weapon; the Remote Batarang, its remote-controlled counterpart; Explosive Gel, used to destroy weak surfaces and knock down enemies; Smoke Pellets, used for stealthy exits and entrances; the Disruptor, which can remotely disable guns and explosive mines, and the Grapnel Accelerator, an earlier version of the Grapnel Boost.